Aerowisata Foodservice
For many years, PT Aerofood Indonesia through Aerofood ACS brand name has become one of the market leaders in the aviation foodservice industry in Indonesia. Our service includes In-flight Catering Service, In-flight Logistic, Industrial Service, and Commercial Service.
With a work-force of about 6000 employees throughout Indonesia, specially trained to meet the specific needs of industrial and in-flight catering services, Aerofood ACS is ready to face further challenges. We have achieved exciting growth over the years with the business turnover of more than USD150 million.
Our Services
Aerofood ACS provides services within four main business:
In-flight Catering
Aerofood ACS In-flight Catering Service serves approximately 80,000 sets of meals per day to passengers traveling on a domestic and international flight using various types of aircraft, whether it's ATR or the latest Boeing and Airbus. Serving in more than 40 commercial airlines, we have been commended for the excellent service and commitment in the In-flight Service, with our wide selection of culinary, from Indonesia to international cuisines, with an excellent quality of taste that satisfies our passengers.
With a 5-star service, we are committed to meet any demands of our customers in regards to convenience, safety, and on-time delivery.
In-flight Logistic
The In-flight Service Total Solution (ISTS) allows the company to provide high-quality In-flight logistics management services in food equipment handling, cabin services, supply of dry goods and beverages, as well as reading materials distribution. Established since 2009, nowadays ISTS has grown into a business unit of its own recognition, operating with its own team of management, procurement, and distribution. We also have our own warehouse space. With the utilization of current evolving IT, we can give our continuous support to Garuda Indonesia in all its fleet upgrading and expansion program. First Class and Executive Lounges are the other services in In-flight logistic offering word-class facilities for the passenger with latest IT Support. ACS Laundry facilities in Jakarta and Denpasar are set up to handle In-flight laundry requirements, also for hotels and restaurants. These facilities use the latest machinery and method to guarantee maximum cleanness while safe guarding the linens.
In-flight logistic service from Aerofood ACS offers a flight experience with maximum convenience.
Industrial Service
Aerofood ACS has committed to provide a premium catering service to serve business from various industries of oil, mining, and gas; town catering; as well as healthcare and wellness industry. We have the know-how and years of experience in handling many catering requirements in Indonesia. Today we have served more than 60 companies with hundreds to thousands of employees in various locations in Indonesia. Our customers' list includes companies from the oil, gas, mining industries, hospital, to the pharmaceutical industry.
Our service also includes of integrated services, from the running onside canteen, laundry and housekeeping, to maintain for both the minning camps and offshore dormitories.
Commercial Services
Commercial Services provide catering and other service for larger customer. Those services are premium banquet, Commercial Lounge, Sales on Board, F&B retail, and Commercial Laundry.
Awards & Certification
We thank our customers for their trust in Aerowisata Foodservice. Without them, we would not be able to achieve various awards and certifications.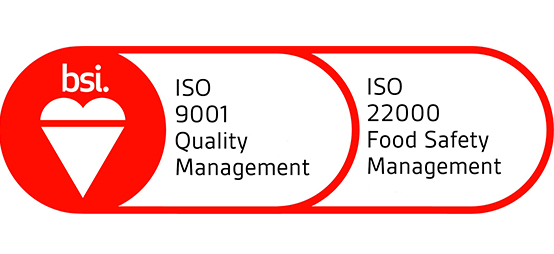 ISO BSI 9001 Quality Management

Silver Achievement The Annual Indonesia Operational Excellence Conference & Award 2017

Excellent on Time Performance 2016

Achievement 3 Month Excellent Service with PT Krakatau Nippon Steel Sumikin

Bronze Achievement The Annual Indonesia Operational Excellence Conference & Award 2017

Providing good service for Mayapada Hospital South Jakarta for the 2017 period

Bronze Winner Best Caterer Award 2016

Providing good service for Mayapada Hospital Tangerang for the 2016 period

Achievement Cleaning Kitchen Q3 2017

Achievement 1 Year Excellent Service with PT NS BlueScope Indonesia