November 21, 2018,  Aerowisata won two awards, for The Best Digital Branding and The Best Corporate Communication for the state-owned enterprise (SOE)s  Subsidiaries category in the Financial & Hospitality sector at the 2018 BUMN Branding and Marketing Award event. Mr Ivan Malik, Hotel's Director received the Awards on behalfAerowisata.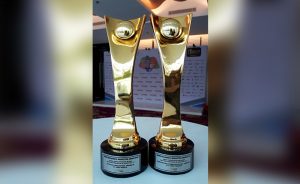 The 2018 BUMN Branding & Marketing Award which was held at JS Luwansa Hotel Jakarta, Wednesday (11/21) was organized by BUMN Track supported by Arrbey Consulting and Rumah Perubahan with the theme "Grab the Opportunity of Industrial Era 4.0 Through Strengthening Indonesian Brands".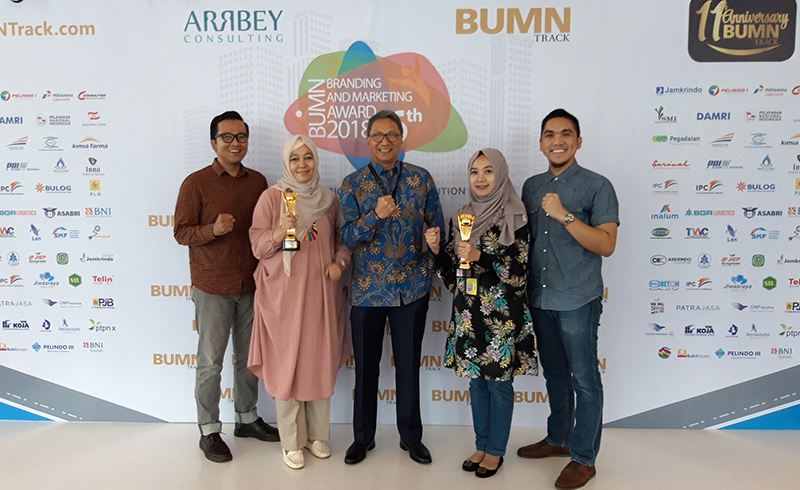 Jury Chairman of 2018 BUMN Branding & Marketing Award and founder of  Rumah Perubahan Prof. Rhenald Kasali explained that this year's winner category was divided into three sectors; Agro, Manufacturing & Mining, Service, Transportation, Logistics & Energy, and Financial & Hospitality sectors. " The objective is to provide wider opportunities for SOEs to participate as well can compete more optimally in their respective sectors," said CEO of SH Track SOE Sutarto.
Aerowisata has participated in this event for three consecutive years. After previously in 2017 received Corporate Branding Bronze Winner in the Brand Communication category.